InvestigationSome 400 contemporary art fairs worldwide compete to attract the greatest collectors, the most prestigious galleries and ensure significant economic benefits.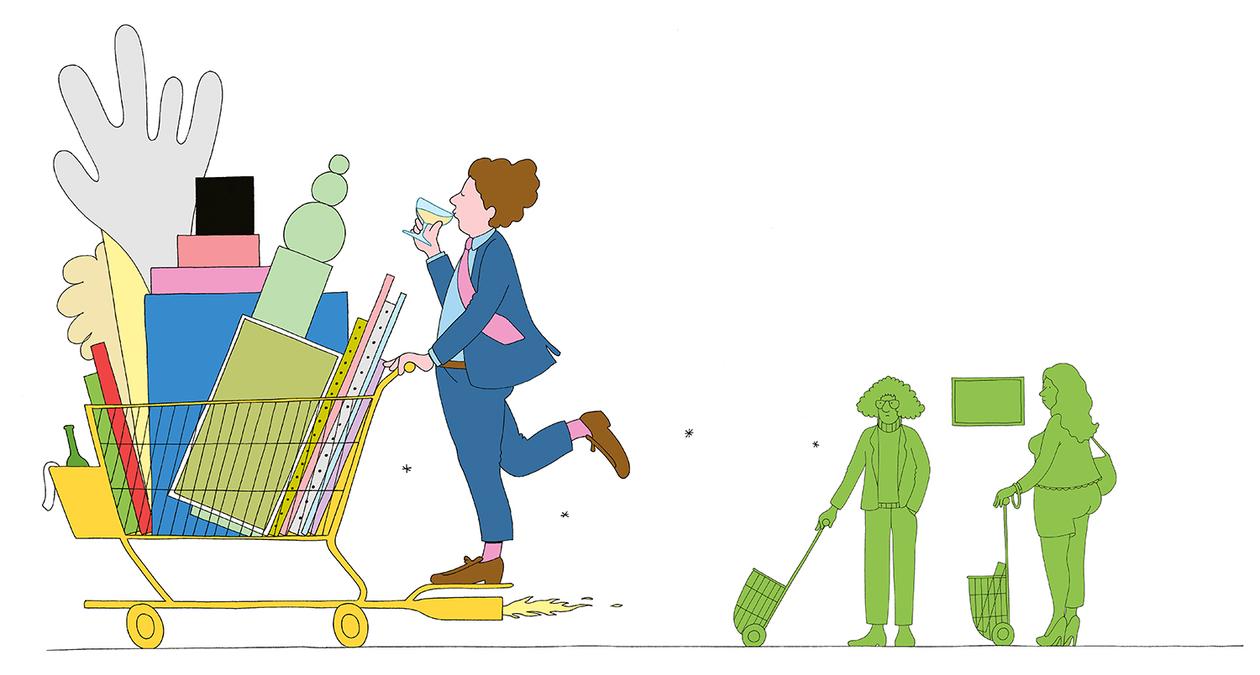 On June 14, on the vast gray forecourt of Messeplatz in Basel, the same annual ritual will take place. A disciplined crowd will watch for the opening of the doors of the Swiss Art Basel fair, the major event of the contemporary art market, which brings together the elite of dealers – some 300 gallery owners from around the world – and the elite of collectors, flanked by their advisors, these advisers who point out works not to be missed.
These hundreds of buyers arrive at 10 a.m. for a breakfast washed down with champagne. Time for these hand-picked guests to munch on fruit skewers and mini-pastries, before pacing, an hour later, the two floors of the fair. They know it, the less prominent amateurs, those who do not buy with the same regularity nor at prices as high as them, will not be able to enter the premises until the next day at 5 p.m. And the general public will have to wait two more days, while paying 65 Swiss francs (63 euros), to catch a glimpse of the works, most of which have already been sold.
But, even among the privileged, there is always more VIP than oneself. This June 14, in a privatized space of one of the two halls of Art Basel, devoted to XXL format works, another group, even more select, will discuss around a breakfast, also watered: global art patterns.
"Engaged" VIPs
These five-star collectors aren't first on the opulence charts – Jeff Bezos, for example, doesn't feature there. On the other hand, they are said to be "engaged", according to the established formula. Committed to buying, of course, but also to showing their collection to the public, to lending it for exhibitions. And, finally, to defend a certain vision of art, considered audacious.
Of these 172 global art patterns, we thus spot Christian Boros, the German collector who transformed a colossal Berlin bunker into a private museum. Or Edythe Broad, the widow of Eli Broad, Californian billionaire, co-founder of the real estate empire Kaufman & Broad, which reshaped the artistic face of Los Angeles (with the MoCA, Museum of Contemporary Art). There are also some French people, such as Guillaume Houzé, from the family that owns Galeries Lafayette and creator of the Lafayette Anticipations art center, or Laurent Dumas, boss of the Emerige real estate group.
What is being played out in these Basel cocktails is the heart of the reactor of a flourishing art market. It is in the fairs that the reputation of the merchants, the rating of the gallery owners are established
You have 84.6% of this article left to read. The following is for subscribers only.