The initiative is as bold as the architectural gesture: three museums with different histories, identities and fields have opted for synergy, by pooling their resources in a district that has just emerged from the ground in downtown Lausanne (Switzerland). The Cantonal Museum of Fine Arts (MCBA), Photo Elysée (the cantonal museum of photography) and the Mudac (Cantonal Museum of Design and Contemporary Applied Arts) now make up the Platform 10 structure, on a site of 25,000 meters square that stretches along the railway line from the station, in place of former railway warehouses.
First to arrive on site, in October 2019, the MCBA had left the classic Rumine Palace for a massive brick building 145 meters long (signed by the Spanish agency Barozzi Veiga), which opens this "arts district", by elsewhere lined with restaurants, foundations (Toms Pauli and Félix Vallotton) and creative spaces under arcades below the upper districts of the city. On June 18, 2022, the two other museums completed the site. Photo Elysée has left its mansion with a view of Lake Geneva and the Mudac its medieval building to share a new square building, in white concrete, designed by the Portuguese architects Aires Mateus, enclosing the vast pedestrian esplanade.
The merger of the three museums has enabled each to double, or even triple, its exhibition space
"Platform 10 is a family with three rambunctious offspring", summarizes Patrick Gyger, the general manager of this public law foundation which oversees the museum center with 27 million euros in annual operating costs. The entity's economic model is unique and takes into account private and earmarked contributions from everyone (Elysée Photo is very focused on private sponsorship) in the distribution of cantonal subsidies. "It's a laboratory on many levels, but the idea is to take everyone's audience to see what they hadn't planned to see"emphasizes the Swiss historian and curator, who for almost ten years was the director of the Lieu unique, in Nantes.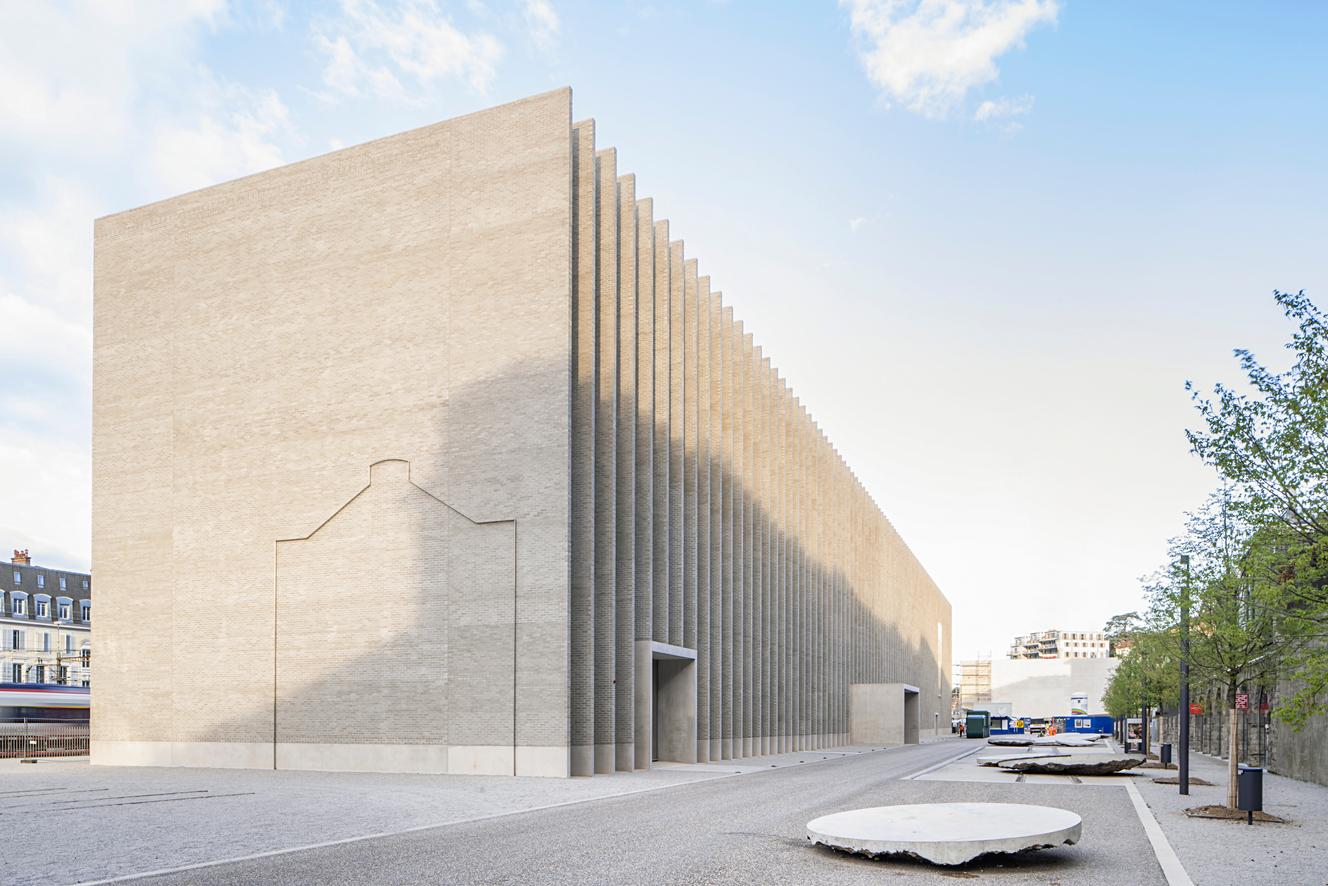 Both sober and spectacular, the new building was designed taking into account the opposing needs of the two museums: one, exhibiting objects, required light and was imagined on the upper part of the building, with zenithal light ; the other, which was to protect the photos from direct light, was deployed underground. Thus, the ground floor is presented as a central stratum open to the environment, where floor and ceiling create a dynamic through three pillar points masked by faceted volumes. From this vast glazed notch which notably houses a café-bar and a bookshop-boutique, two staircases unfold: one towards the upper level, the other towards the inferior.
You have 54.78% of this article left to read. The following is for subscribers only.