ReportageThe oldest stained glass specialist in France was resurrected in 2021 in the basement of the Sacré-Coeur church in Reims. Known for their expertise in restoration, master glassmakers are also increasingly sought after by contemporary designers.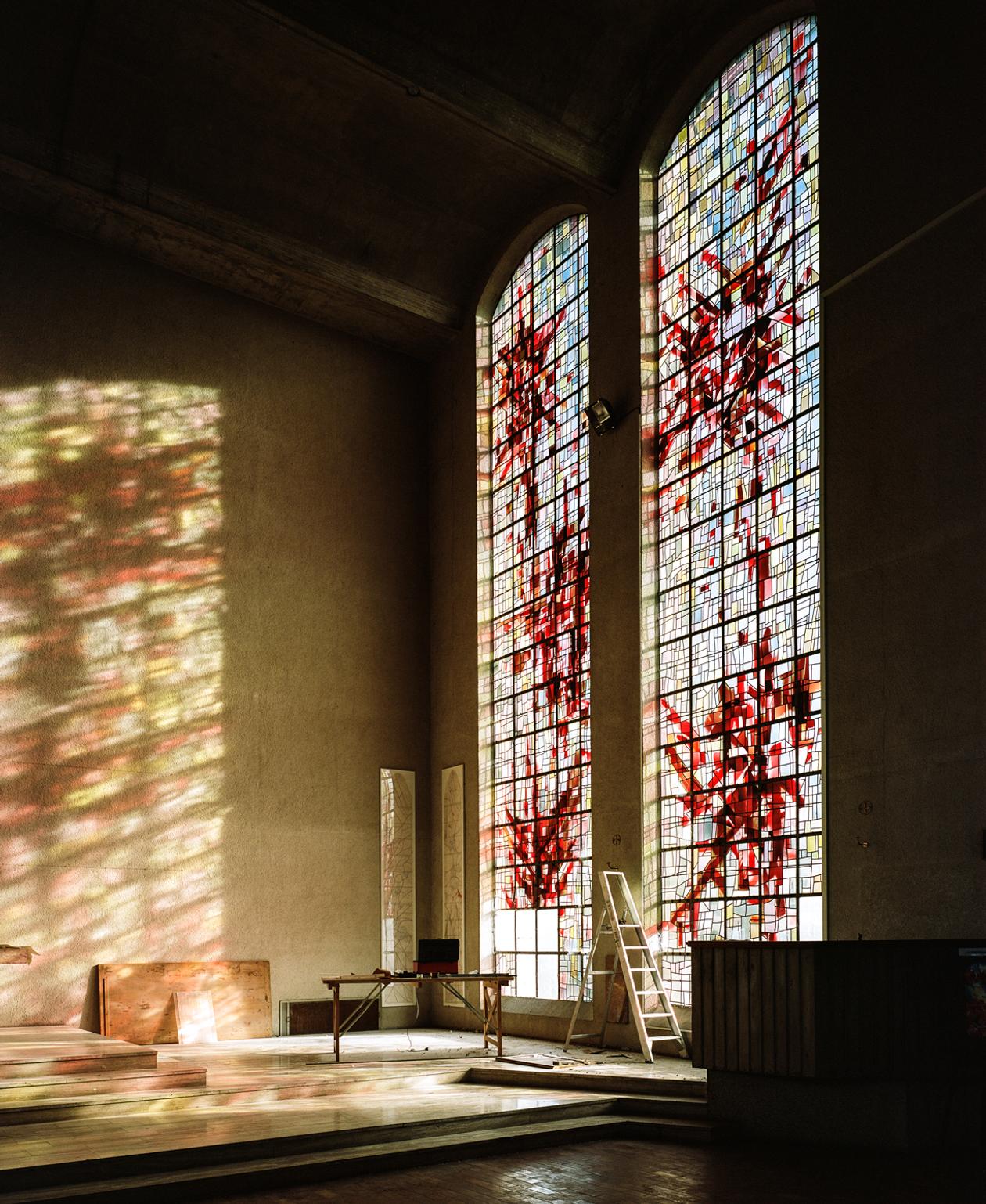 The story could have ended in 2019 for Atelier Simon-Marq. Based in Reims, the oldest specialist in stained glass in France (and probably in the world) embodies a know-how that has been passed down from father to son for thirteen generations, since its creation in 1640. Eleven years ago, Benoît Marq, the last glassmaker of the descendants, sells the activity to a Parisian entrepreneur who dreams of major projects around complementary crafts.
But the company is in decline, and it is a whole section of the history of stained glass, a know-how and invaluable archives which risk disappearing forever with the closing of the workshop. The descendants of the Simon-Marq family, who did not hear it that way and were still part of the capital of the company, then mobilized local personalities to save this craft, which took off in the 12the century with Gothic art and whose world heritage is 80% in France, mainly north of the Loire and in particular here, in Champagne-Ardenne. And the miracle takes place.
Little-known neighborhood parish
By buying the company, the Champenois Pierre-Emmanuel Taittinger (owner of the champagnes of the same name) and Philippe Varin (former CEO of the PSA group) allow the Simon-Marq workshop to resuscitate within the Church of the Sacred Heart , where activity resumes in January 2021. "Settling into this concrete building, built in the years 1950 by architects André Gaston and Yves Michel, was a way of underlining the modernity and timelessness of stained glass, in this world where billions of images circulate in a second on a smartphone", comments Pierre-Emmanuel Taittinger.
A neighborhood parish unknown to most residents of Reims, the Sacré-Coeur seemed predestined. "When we were surprised to discover in our archives that its stained glass windows had been made by Charles Marq, Benoît Marq's father, we saw it as a sign", says Marine Rondeau, the general manager of the workshop.
"Stained glass is thought to be reserved for churches, but it can also transform an interior. » Marine Rondeau, general manager of the workshop
Monumental, these masterpieces are crossed in the morning by the sun which projects their contemporary motifs and their reddened tones on the choir of the church and gives life to the concrete walls. In the afternoon light, it is the only statue, that of Christ, which is illuminated. In this impressive bare space, the life that emanates from the stained glass windows produces an aesthetic shock, even more striking than in the Gothic buildings where they are usually displayed.
You have 65.63% of this article left to read. The following is for subscribers only.