Sworn enemies of French football, Olympique Lyonnais and AS Saint-Etienne could well see themselves indirectly associated in the coming seasons. John Textor and David Blitzer, potential future owners of Les Gones and Les Verts, both own shares in Crystal Palace, in the Premier League. Allies in England, and rivals in France?
What if the unthinkable became reality? Lyonnais and Stéphanois united behind common interests. Historical rivals, Olympique Lyonnais and AS Saint-Etienne risk involuntarily "getting closer", or rather maintaining a related link, in the more or less near future. All thanks… to the arrival of new American shareholders.
Shareholders who are both among the co-owners of Crystal Palace, more precisely among people with "significant interests in the club".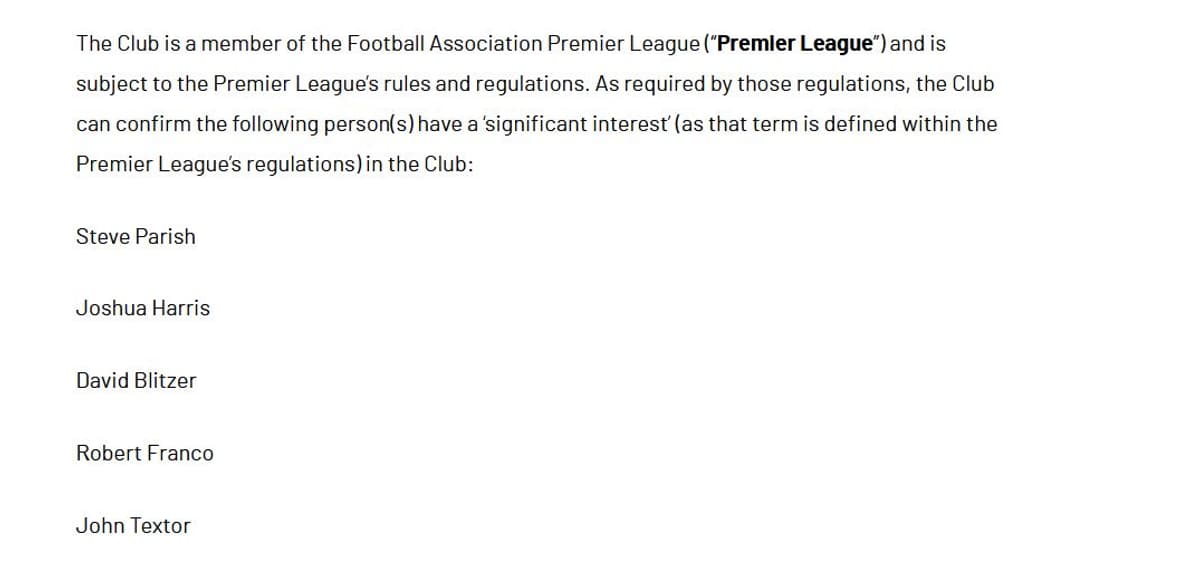 Textor, Palace's strongman
Having just arrived at Olympique Lyonnais, John Textor entered into exclusive negotiations to become the majority shareholder of the Rhone club via the purchase of shares belonging to IDG Capital, Pathé and Jean-Michel Aulas.
In a few weeks and months, the American businessman will therefore take power at Les Gones and does not lack ambition with good financial means for the summer transfer window.
A regular in the world of football, John Textor also owns the clubs of Botafogo in Brazil and Molenbeek in Belgium. But, and this is the point that will interest the ultras of the Greens and OL, the American has also owned 40% of the English club Crystal Palace since August 2021.
Blitz on pole to buy ASSE
By betting nearly 100 million euros (£87.5) to become the largest shareholder of the recent 12th in the Premier League, John Textor has joined David Blitzer in the capital of the Eagles. Arrived at Crystal Palace in December 2015, the 52-year-old American businessman owns 18% and therefore welcomed John Textor there six years later.
Except that after Textor's arrival at OL, David Blitzer… made him the favorite to buy AS Saint-Etienne.
According to information from RMC Sport, the one who also owns shares in the clubs of Augsburg (Germany), Alcorcon (Spain) and Salt Lake (MLS) and in ADO Den Haag (Netherlands) could make an offer including between 60 and 80 million to Roland Romeyer and Bernard Caïazzo to buy the Greens.