PortraitAt 61, the videographer and visual artist has become an icon for the "Black Lives Matter" generation. An aura that earned him a first retrospective in France, at the Luma foundation, in Arles.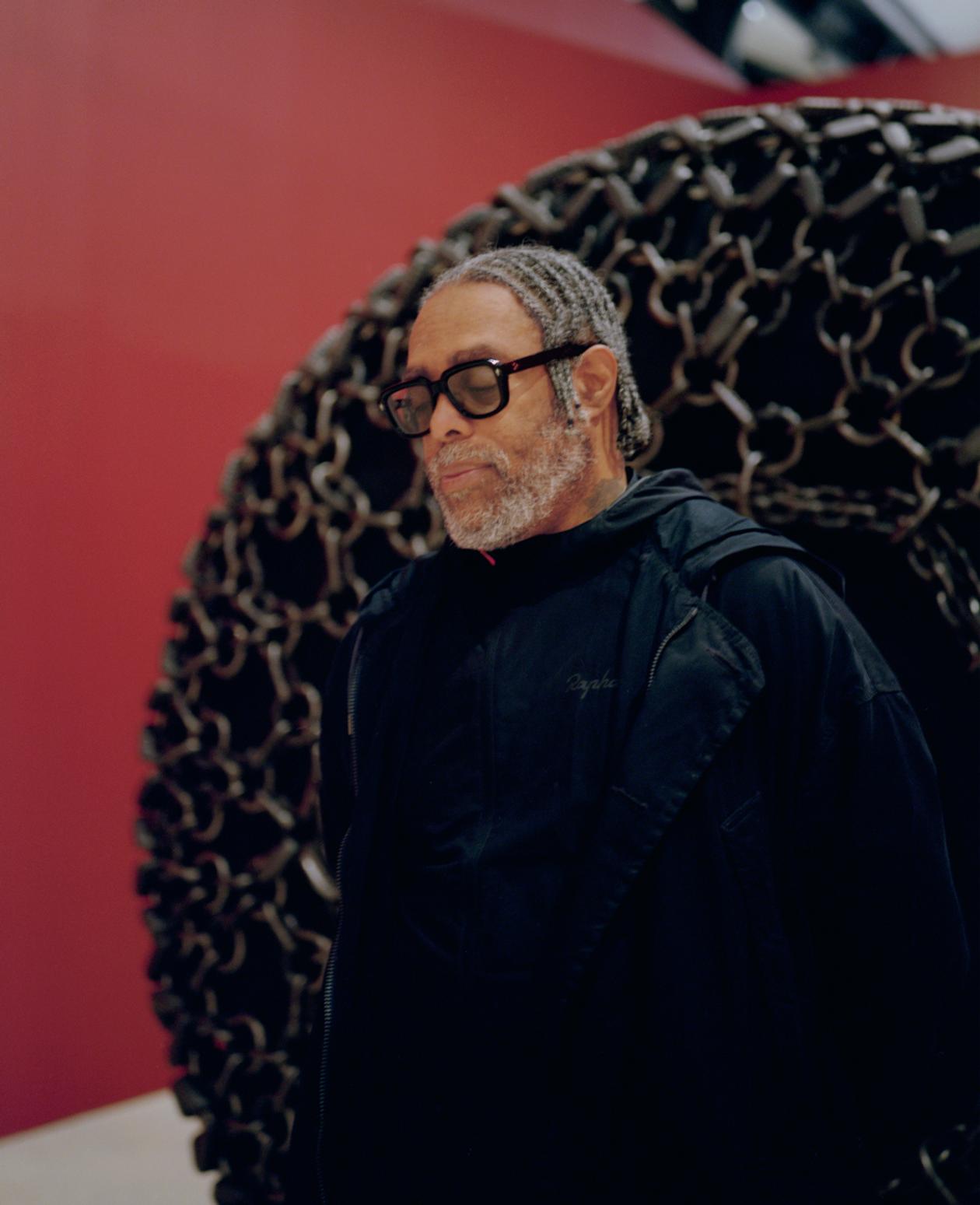 We thought we were talking to a man, really. The proud sixties, the ardent gaze, the face framed by short braids, the deliberately lyrical flow. "A human being, male, black, yes, of course", he confirms to us when we meet him in Arles at the Luma foundation. And then come these disturbing words, carried by his accent from the south of the United States: "Deep inside, I feel more like a thing," he assures. Provocation, self-denigration? Arthur Jafa's (pronounced "jay-fah") thought is too complex to be so easy. One thing, really?
Highly respected by the film world, "AJ", as he is known, has always eluded definition. After serving as director of photography for film Daughters of the Dust, by Julie Dash, which earned her the prize for best photography at the Sundance festival in 1991, then the Crooklyn by Spike Lee in 1994, this is the 60-year-old celebrated in museums around the world: an icon for the generation of African-Americans who rose up with the Black Lives Matter movement.
Punches
Rhythmed by the flow of Kanye West and his Ultralight Beam, his video Love is the Message, the Message is Death (2016) offers itself as a crystallization of their anger. His Arles exhibition, his first retrospective in France, is one of those punches that leave you speechless. Sculptures and videos storm the mind and the senses, composing a dazzling journey into the imagery and thought of black America. But, he warns, "I try to make works that are more interesting than simple political manifestos, open to interpretation. I like works that have an open ending, because black identity is an open ending".
"The bolis have a physical part, the one we see and which enters into the three dimensions of our existence; but they also have a metaphysical part: they are a portal. »Arthur Jafa
So one thing, always? To help us grasp the idea, the visual artist takes us to this somewhat secret room, in the heart of Luma's hangar. It shelters objects of which he does not have the paternity. On a base, three vaguely animal silhouettes appear: quadrupeds with a bump, with approximate contours. They seem carved out of mud. "Dirt, blood, pig shit", says the artist. These are bolis from Mali: Bambara ritual objects endowed with magical powers, according to the beliefs of this people.
"I am obsessed with these objects, he says. The first time I saw them was in a New York gallery in 1998. As soon as I walked in, they had an incredible effect on me. I went back to see the exhibition six times, because I wanted to understand if on the first visit I was in a particular mood that would have explained my emotion.. » But, each time, these sculptures deeply affected him. "They don't just have an effect on your psyche, no!" They have real power, like a piece of uranium," he assures. He made it the nuclear heart of his exhibition. Arthur Jafa is convinced of this, "the bolis have a physical part, the one we see and which enters into the three dimensions of our existence; but they also have a metaphysical part: they are a portal. Like icebergs, the most important thing is below the surface".
You have 60.17% of this article left to read. The following is for subscribers only.